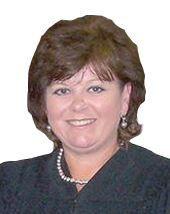 Editor's Note: October is Domestic Violence Awareness Month. This is part two of a three-part series where The Messenger will be looking at the issue from the perspective of a survivor and a counselor, the police and court system and resources available for victims.
It seems the global coronavirus pandemic doesn't spare anyone or anything in its wake. From fatalities tied to COVID-19, to its wide reaching impact on the economy, nothing is sacred.
One issue that maybe can't be measured by numbers alone, but has been on the incline across the country is domestic violence. Some experts attribute stress and the increase use of alcohol and drugs as contributing factors to the increase in calls to police.
Locally, police from the city and county levels report a mixed bag of data since the pandemic hit.
A high profile case of domestic violence that eventually escalated to a Madisonville man being accused of murder occurred at an Earlington gas station on Friday, Aug. 14.
Dennis Stone, 32, has been charged with the murder of Nichole Merrell, 30, also of Madisonville.
In addition to the murder charge, Stone has also been charged with assault and wanton endangerment. One of Merrell's children was also shot but was later released from the hospital, according to reports.
Stone is being held at the Hopkins County Jail on a
$1 million bond.
Hopkins County Sheriff Matt Sanderson said his staff has witnessed an increase in domestic violence calls since the pandemic.
"I have seen reports nationwide that there has been an uptick in that with the extra stress brought on by COVID-19 and people stuck at home for 24 hours a day," said Sanderson.
While the sheriff's department has seen an increase in cases compared to last year, the Madisonville Police Department has witnessed a 6% decrease.
"I don't know why. I would have expected to see it higher," said Madisonville Police Chief, Steve Bryan. "I'm glad it is not what I thought it was going to be."
Domestic violence can take on many forms, including physical and mental abuse. More often than not, the victims tend to be female, national data shows.
Three out of 10 women are stalked, physically assaulted or raped by an intimate partner at some point, compared to one out of every 10 men, according to StatPearls Publishing.
"It is something we deal with pretty much every day, whether we are responding to a call of someone reporting domestic violence or we are serving protective orders as a result of domestic violence," said Sanderson. "I've started my career 23 years ago, and I've seen it all kinds of ways. I've seen males be the victims, and I've seen females be the victims."
When it comes to law enforcement, there are physical domestic violence and verbal domestic violence calls. Sanderson said if there is evidence or they believe someone has been injured in some way, they will make an arrest to err on the side of caution.
Both sheriff's deputies and police officers receive similar domestic violence training at the academy. With safety for the public and safety for the officers being top priority.
"It is one of the toughest calls we go on. It is very difficult because both sides are emotional, and it is very personal too, which increases the amount of emotion," said Bryan.
When officers get to the resident, they will separate the parties in an attempt to get both sides of the story and determine if physical violence has occurred. From there, they will interview witnesses if there are any, including children. Their goal is to deescalate the situation. If children are involved, especially if there is an arrest, officers will call social workers to the scene.
"Often domestic violence situations are heated moments that builds and once people's emotions get involved. Sometimes their actions aren't what they would normally do," said Sanderson.
If no violence has occurred and an arrest is not made, officers will suggest the parties need to spend some time away from each other until things cool down. Crisis information is also offered if they think the victim will need it or may want information on obtaining an Emergency Protective Order.
"Sometimes on those calls, we turn into more of a counselor than an officer — trying to talk to people and give them good advise and encourage them to be good to each other, respect each other," said Bryan.
If violence has occurred, officers will arrest the perpetrator and help the victim obtain an EPO. Once the perpetrator is booked into the jail, a pretrial officer will talk to them to find out about their charges and past criminal history. The pretrial officer will then consult a judge and they will determine the bond set.
"It is really fluid, depending on the person's criminal history and the charges they have at the time," said Bryan. "If it is more serious and they end up with a felony charge, they may end up with a higher bond."
An EPO can be obtained during business hours at he Judicial Center. The person obtaining the EPO will fill out a packet answering questions about the situation. After completing the forms, a clerk will load it into the system.
After business hours, any law enforcement agency has access to the system and can help a victim fill out an EPO. Sanctuary, Inc., an agency helping domestic violence victims based in Hopkinsville, has access to EPO's and can help victims who call them as well.
"Domestic violence orders are available 24 hours a day, seven days a week," said Hopkins County Family Court Judge Susan McClure.
All protective orders are electronic right now so once an order has been filled out, the judge will get a notification that a new order is in the system. They will log into the system or pull up an app on their phone to look at the order. They will then approve it or reject the order.
"From the time they give it to the clerk's office downstairs or the police officer if it is after hours, and it goes into the system, then comes back, it's probably an average of 15 to 30 minutes — and that is just if I am driving down the road and need to find a place to pull over and park before I address it," said McClure. "If I am here in the office, it is just momentarily."
Once an order has been approved, it will be sent to every law enforcement vehicle in the state and the order then needs to be served to the opposing party. Once served, that party has 72 hours to appear at a hearing. Sanderson said once an EPO has been served there can be no physical contact with the parties.
"Now a protective order is — you hear it all the time just a piece of paper, but it does give law enforcement more of a recourse," said Sanderson. "The law states that if someone has violated a protective order there shall be an arrest, it is not an option."
Once an order has been approved by the judge a court date is put on the docket for the parties to come and tell their side of the events. By law the parties have to go before a judge within 14 days of being served, McClure said. In Hopkins County, they try to schedule one day a week just for EPO cases so the courts don't get overwhelmed.
"The court decides whether to transform that emergency order into a domestic violence order," said McClure. "Then the DVO can be in place for anywhere up to three years."
Anyone that has a DVO against them cannot own firearms or ammunition under federal law as long as the order is in effect. That order gets loaded into the National ATF system.
According to national statistics from Sanctuary, when people flee domestic abuse they are often forced to leave their homes with no where to turn. Domestic Violence is a primary cause of homelessness for women and families, leaving them trapped between violence and homelessness.
Bonnie Young-Turley, owner of Synergy Counseling and Wellness Center said people who abuse others tend to prey on those with low self-esteem or self worth.
According to StatPearls, abusers may feel inferior due to less education or poor socioeconomic background. Alcohol and drugs also play a factor and it could be a learned behavior from growing up in a family where domestic violence was accepted.
"People that have witnessed it growing up or were abused themselves as a child will often either become the abuser or the victim," said Turley.
That is a huge common thread Turley sees among her patients. Hurt people will hurt people, she said.
Sanderson, Bryan and McClure say it is not uncommon to see repeat offenders in the system. Bryan said a lot of times domestic violence is a recurring offense and not normally a one time thing.
"We see it in law enforcement, and we wonder why are they staying when we've been here time and time again. Quite often, it is financial reasons, and sometimes it is because they don't want to split the children up," said Sanderson.
Bryan said some days it is hard to leave everything at the office when you clock out for the day, especially if officers have gone to a house multiple times. He said when they leave a house after a call, they always hope the situation doesn't escalate, but that fear is in the back of their minds.
"If you have questions or concerns, call. And if you are afraid to call because you will get caught, then have a friend call for you," said Sanderson. "Even if you don't want to get law enforcement involved — and I understand that — at least call Sanctuary and get some guidance on what to do."
If you are in a domestic violence situation or know someone who is, you can call Sanctuary's 24 hour crisis line at 1-800-766-0000.