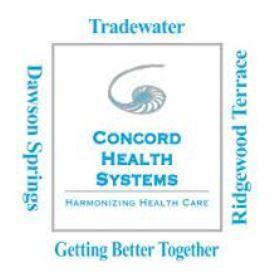 After more than a year with the doors closed to most visitors, nursing homes across the commonwealth are slowing starting to ease some of the restrictions.
Mandy Matheny, director of quality and admissions for Concord Health Systems, said they are allowing visitation every day from 10 a.m. to 6 p.m., with no appointment needed. She said if someone is not able to visit during the specified hours because of work or other engagements, then the staff will require an appointment.
"We are trying to do as many outdoor visits as we can, just to lessen the risk," she said.
Concord Health Systems oversees Ridgewood Terrace Health and Rehab, Tradewater Health and Rehab and Dawson Springs Health and Rehab in Hopkins County.
Lori Mayer with Hillside Center in Madisonville said the Centers for Medicare and Medicaid Services, a federal agency that regulates nursing centers, updated its visitation guidance due to the high resident vaccination rates and a drop in COVID-19 cases around the country.
"We understand the huge toll that separation has taken on our residents and families," she said. "Many of our affiliated centers will now allow indoor visitation at all times and for all residents, regardless of vaccination status."
Matheny and Mayer said their facilities are still adhering to all safety precautions, including maintaining social distancing, wearing a mask, screening anyone who enters the facility for signs or symptoms of COVID-19 and hand hygiene.
"This continues to be the safest way to prevent the spread of COVID-19, particularly if either party has not been fully vaccinated," said Mayer.
Matheny said the past year has been hard on the residents, family and staff at the facilities. She said it has been the longest year of their lives.
"When we closed down the visitation, it was difficult because we were trying to keep everyone in their rooms as much as possible, which for a lot of our residents is near impossible," said Matheny. "They don't understand social distancing or wearing masks and things like that, so it is just ongoing trying to work through those things."
The community and families stepped up to provide iPads and Kindles, so every resident could have a device that allowed for easier family contact and interaction, she said. During the holidays people would come by and decorate the windows to cheer up the residents.
"Families would visit at the window and we did a lot of Facetime," said Matheny. "We tried to do the very best we could in the horrible situation of the pandemic. As the year has gone on it has definitely gotten better, and now there is a light at the end of the tunnel for us with the vaccination becoming available."
She said the nursing home staff and residents can breathe a little easier now that most of them have received the vaccine.
Matheny said opening visitation back up feels like the world is getting back to normal, but she is not sure if it will ever be the same normal it was before COVID-19.