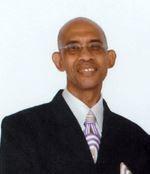 All eyes were on Louisville Wednesday, including local African-American leaders in Hopkins County, as a grand jury revealed they would not charge the police officers who were involved in the shooting and killing of 26-year-old Breonna Taylor.
However, the Jefferson County grand jury did indict Brett Hankison, 44, on three counts of first-degree wanton endangerment for shots he fired outside of Taylor's apartment in March that went into another unit.
Bill McReynolds, President of the African-American Coalition, did not release comment until after Kentucky Attorney General Daniel Cameron said he did not expect further criminal charges to be filed related to the events at Taylor's apartment on March 13.
"I feel that the decision made in the Breonna Taylor case is modern-day American injustice at its finest when it comes to the unjust killings of native Black Americans by rogue police officers," McReynolds said. "I am personally offended, but not surprised at all on the decision, being that a settlement of $12 million was reached."
McReynolds called the $12 million settlement in the wrongful death suit filed by Taylor's family unfair.
"The decision is absolutely appalling to announce that former LMPD officer Brett Hankison was only charged with three counts of first-degree wanton endangerment for shooting into another adjacent apartment," he said. "It is a flat out joke. Plain and simple. The charges have nothing to do with Breonna's death. Not one officer was charged directly with Breonna Taylor's death. Make no mistake about it, Breonna Taylor had absolutely nothing to do with any drugs, period. The system failed us."
McReynolds also talked about his connection to law enforcement.
"Law enforcement runs in my family. My late brother-in-law, Bobby Johnson, served as MPD chief in our city. I have a nephew currently on the MPD police force," he said. "I have another brother-in-law who retired years ago from the MPD. My first cousin currently serves as the Chief of Police in Owensboro, so I have always respected good law enforcement officers regardless of who they are, or what color they are. The so-called bad cops in America only tend to shine a negative light on the good law enforcement officers, who I have the utmost respect for."
McReynolds said he hopes for peaceful protests and non-violence everywhere.
"I cannot emphasize enough just how critical it is to have a working relationship between police and community, in order to help curb a lot of the problems we see today," he said. "For years, the African American Coalition of Hopkins County has always welcomed local law enforcement to the table, to work together towards a better and safer community. The more that these unjust situations occur, the trust diminishes in communities everywhere. Both sides need to willingly come to the table to build good relationships.
"It is for reasons like this that we must continue to take a united stance against injustice anywhere," he said.
Former NAACP of Hopkins County President, Michael Lowery, said the outcome did not replace Taylor's life.
"There was no justice carried out," he said. "A lot of people are being shot like that. I used to be able to call all their names and nothing has been done. I don't see any justice in that at all. Nobody is paying for her life."
McReynolds said there will be a peaceful protest rally at 3 p.m. Saturday at the Hopkins County Justice Center.